Welcome to Dazzling Pump Pouches!
Dazzling Insulin Pump Pouches is proud to offer the latest fun fashions and accessories for your insulin pump with adults & children in mind. Having a stylish pouch to wear helps those with type 1 diabetes feel better about themselves and gives them something to look forward to when picking out a new pouch.
We hope that you enjoy our products and visit often! New designs are created regularly so there will always be something different to choose from!
**Please note that many of our pouches are not in stock and custom made to order. They are worked on and shipped out in the order that they are received. Regardless of whether you pick regular or priority mail, there will still be a small waiting period of up to 7 days for us to work on your order before it can go out for delivery - many times it will be sooner. If you are in a rush or have any questions, please contact me beforehand for an estimated time period.
BRAND NEW!
Dazzling Spandex Bands
I have just finished up on some new insulin pump bands which are a great alternative to a regular pump case. They make a great fashion statement and are so comfortable & easy to wear. Most of them have a padded pouch to protect your insulin pump. Please check back often as I will be adding new designs regularly.
The Monster High Insulin Pump Case in Turquoise & Purple is another new design which any Monster High fan would love - nice & colorful with your choice of colors & characters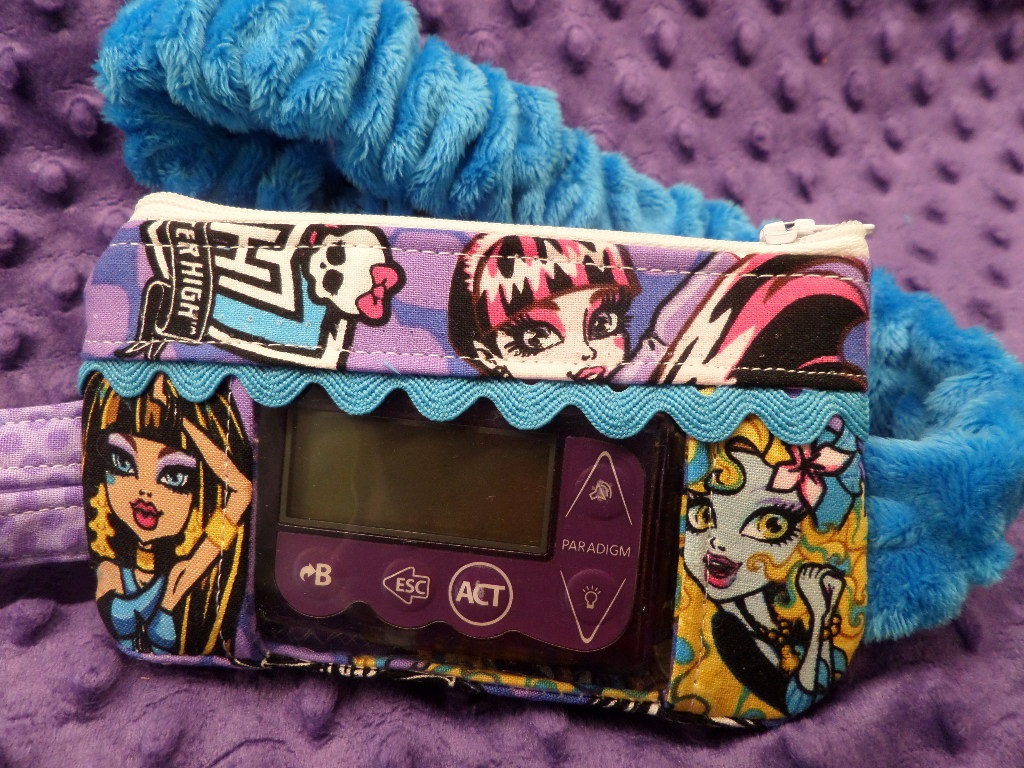 The Ice Princess Frozen Snowflakes Monogrammed Insulin Pump Case is adorned with your little one's favorite theme & assorted colors. This is sure to be a hit!
The Minky Fur Animal Print Insulin Pump Pouch is so fabulous & oh so soft! This fashionable pouch has many pretty colors including hot pink & lime green to really make it pop. The coordinating floral trim & belt fabric really top off the look nicely. This is a great pouch for everyday and even nice to wear at bedtime as its very comfortable. This is a definite must have for the upcoming spring & summer months!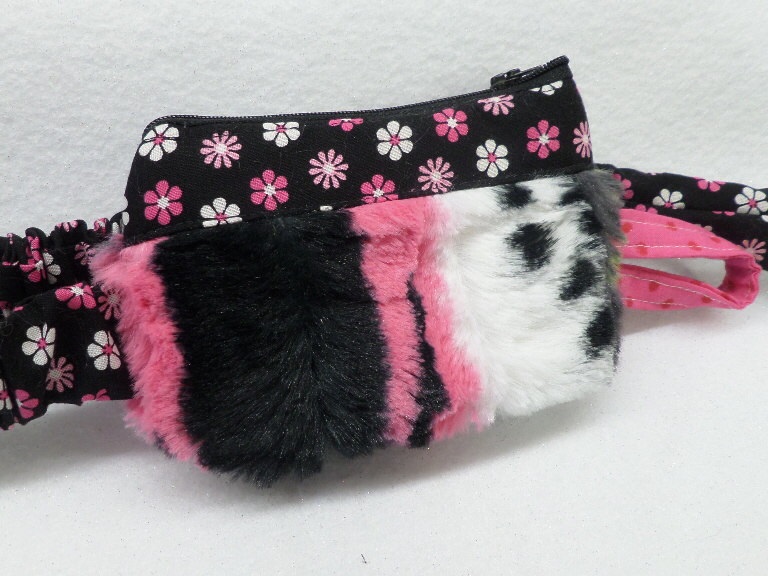 The Glamour Monogram Harlequin Insulin Pump Case is another favorite of mine and oh so gorgeous!! Each initial is nicely detailed with a lace type look and either a rose or dangling heart on it. You also have your choice of colors for your initial. This is such a special & stylish pouch that you are sure to love!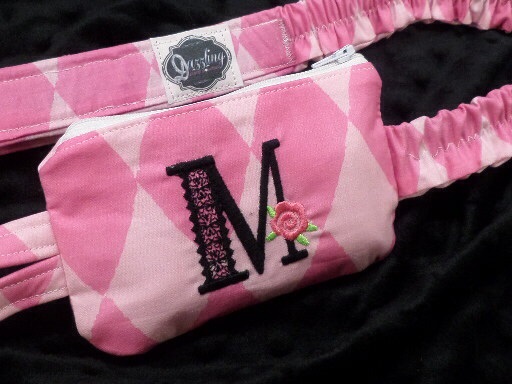 Hollywood Sparkle Window Insulin Pump Pouches have a pretty pearlized shimmer damask pattern throughout and have either a clear window or fabric front which you can choose upon checkout. They are available in black, pink, & red colors and can be customized with your choice of various options.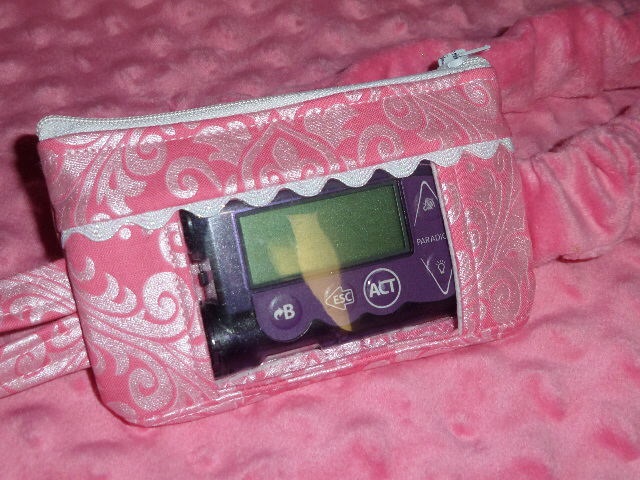 Skylanders Insulin Pump Pouch - fun & colorful with your favorite characters!