Welcome to Dazzling Pump Pouches!
Dazzling Insulin Pump Pouches is proud to offer the latest fun fashions and accessories for your insulin pump with adults & children in mind. Having a stylish pouch to wear helps those with type 1 diabetes feel better about themselves and gives them something to look forward to when picking out a new pouch.
We hope that you enjoy our products and visit often! New designs are created regularly so there will always be something different to choose from!
**Please note that many of our pouches are not in stock and custom made to order - they are worked on in the order that they are received. Please allow anywhere from 3+ days after placing your order for it to be shipped out. If you are in a rush, feel free to contact me beforehand for an estimated time period.
BRAND NEW ITEMS!
Below is just a small preview of some of the new items that we have added recently. To see more of our big selection of insulin pump pouches, click on the "SHOP" drop down menu at the top of the page.
New Lovely Animal Print Ladybugs Insulin Pump Pouch with optional window!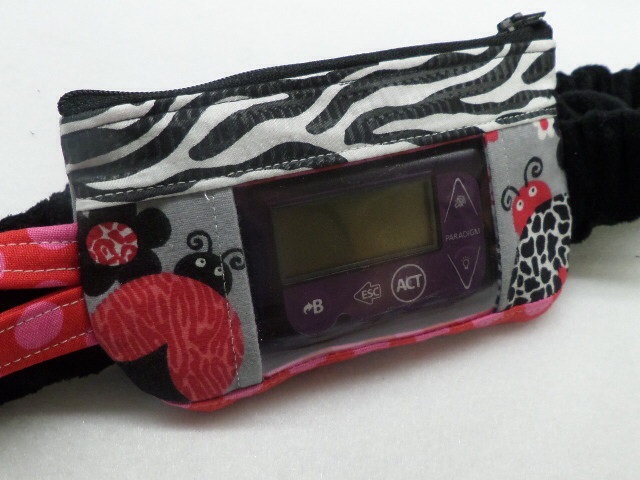 Our Funky Floral Window Insulin Pump Case is done in such colorful & fun colors throughout - such a great look for the summer! You can customize it with your choice of belt & ric rac colors.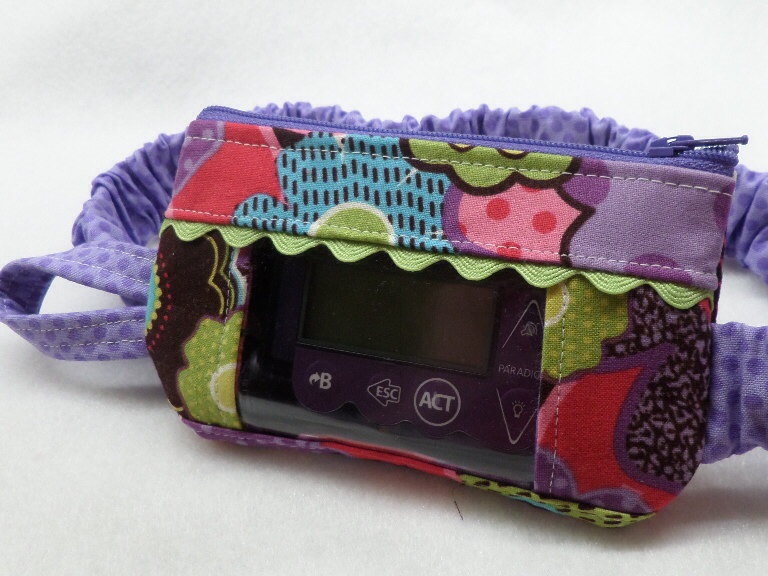 The Walking Dead Zombies is one of our newest insulin pump accessories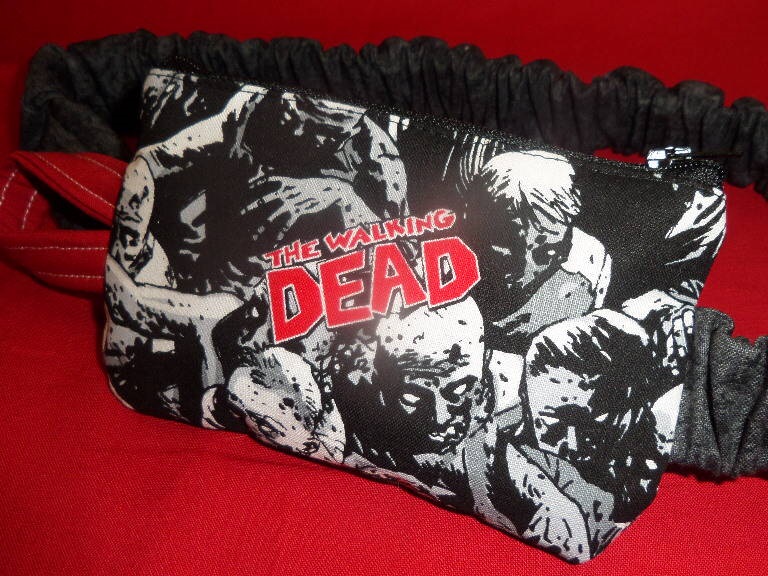 Dazzling Spandex Bands
Our insulin pump bands are a great alternative to a regular pump case. They make a great fashion statement and are so comfortable & easy to wear. Most of them have a padded pouch to protect your insulin pump. Please check back often as I will be adding new designs regularly.
The Gaming Mix Up Pump Pouch is so neat, filled with your favorite game icons throughout!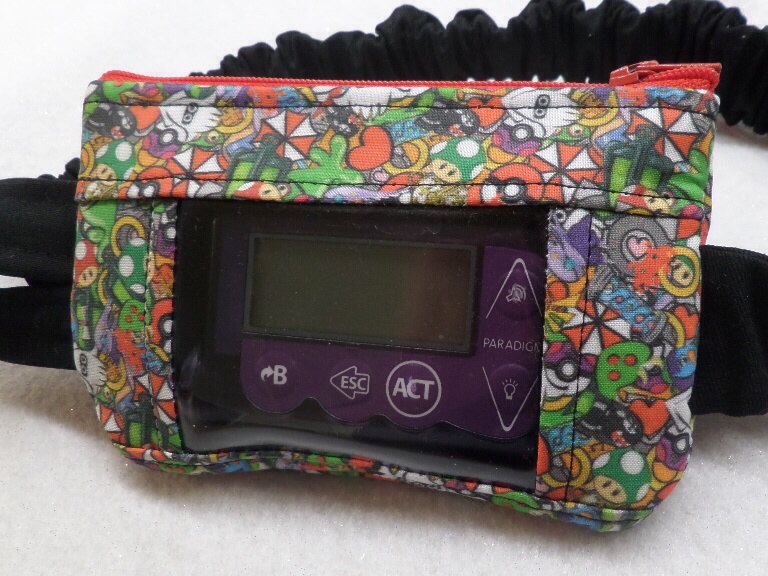 The Marvel Comics Avengers Superheroes Eyes is brand new and such a cool insulin pump case for boys. It is one of my favorites!
Cutie Pie Cupcakes Insulin Pump Case with optional window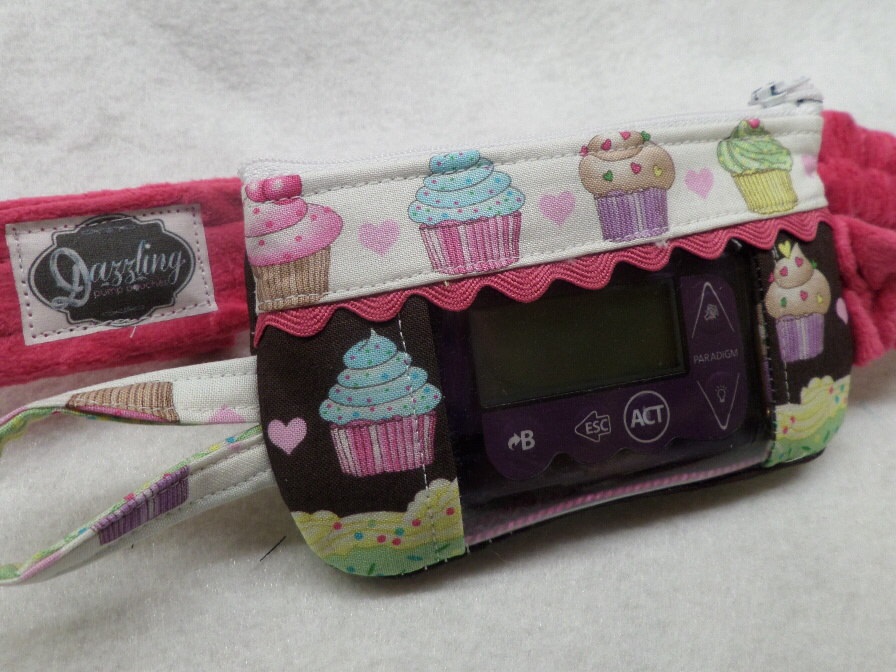 Our watermelon & lime dot insulin pump pouch can be monogrammed with your name and choice of thread colors to match. You have your choice of belt designs & colors (the pouch shown has a hot pink minky belt to match). The gorgeous colors in this pouch make it the perfect accessory for the spring & summer months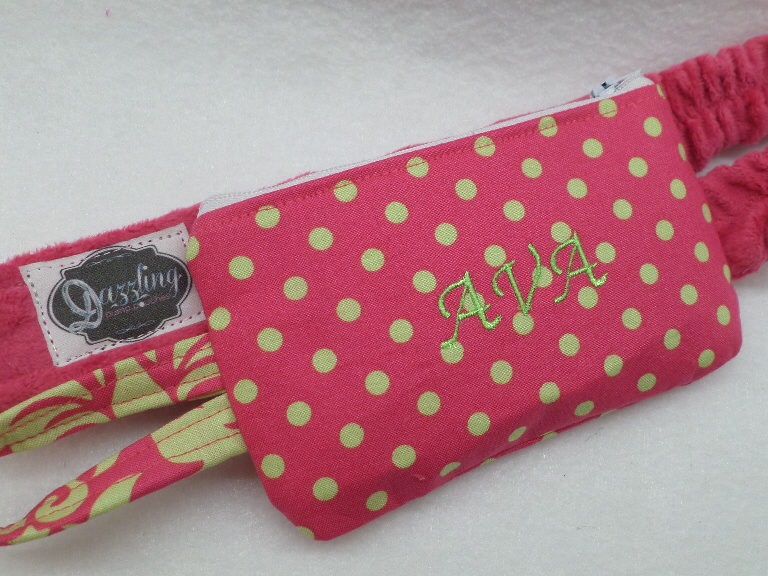 The Glamour Monogram Harlequin Insulin Pump Case is another favorite of mine and oh so gorgeous!! Each initial is nicely detailed with a lace type look and either a rose or dangling heart on it. You also have your choice of colors for your initial. This is such a special & stylish pouch that you are sure to love!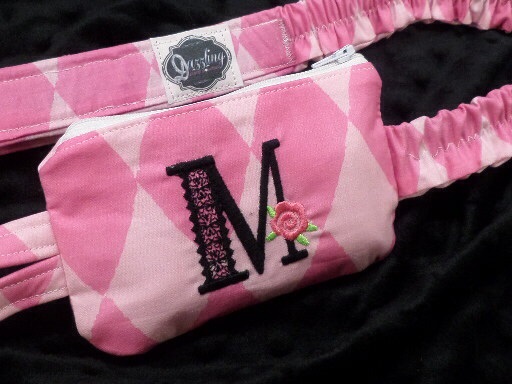 Hollywood Sparkle Window Insulin Pump Pouches have a pretty pearlized shimmer damask pattern throughout and have either a clear window or fabric front which you can choose upon checkout. They are available in black, pink, & red colors and can be customized with your choice of various options.